ENCLOSURE manufacture
What is R&D?
The full name of R&D is Research And Development. In the field of aluminum enclosure industry, creative activities to increase the total amount of aluminum case knowledge and use this knowledge to create new equipment scene applications, including market research, structural inspection, product analysis, function realization ,user research. As a one-stop intelligent industrial manufacturer.
 YONGU includes business negotiation, design research, design services, processing and production, and realizes the process from creativity to implementation.
yongucase
Research & Development Team
The yongu industrial design department has been established for 17 years, and 10+ designers have rich design experience at the same time. We provide product appearance design, structural design, quick proofing services.We adhere to people-oriented innovative ideas, design with safety first, take into account design aesthetics, and match technical feasibility with user needs, so as to win market opportunities for customers and realize
How To Made Industrial Design Products
Design analysis
Product Human-Machine Analysis
Design requirements analysis
Competitive Brand Analysis
user research analysis
Industry Trend Analysis
Design Trend Analysis
Product CMF Analysis
Appearance design
Sketch ideas
Design Review and Modification Confirmation
Modeling rendering renderings production
Rendering review and revision
Appearance modeling and scheme design confirmation
Appearance process instruction manual
Structural design
3D modeling
layout design, proofreading
Processing technology analysis
Production drawing
Structure confirmation
In design analysis, we provide: design demand analysis, competitive brand analysis, user research analysis, industry trend analysis, design trend analysis, product CMF analysis, product human-machine analysis and other services
Provide in appearance design: design report file (PPT), appearance three-dimensional file (STP) renderings (PNG), description of appearance renderings (JPG), silk screen files (CDR)
Structural design we provide: Structural 3D File (STP), Patent File Drawing (JPG), Engineering Drawing (DWG)
The engineering team provides services such as product life cycle management, customized project solutions, functional testing, etc.
R & D Finished Product Design Case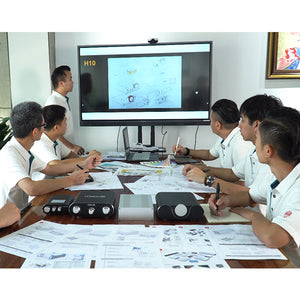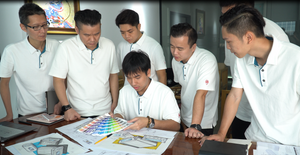 R&Dccording to the customer's design requirements, formulate a set of plans that can achieve the goals, collect data, make careful judgments on the objects related to the design content, and put forward achievable reports, study the corresponding design ideas and strategies, and make them consistent with the actual structure.
Market research
Market segmentation and research, competition analysis, cost estimation, brand analysis, trend forecasting
 Structural inspection
Structural rationality inspection, adjustment of internal structure details, prediction of processing steps
 Product analysis
Brand tone, product style, image definition, market positioning, modeling element analysis
 Function realization
Reasonable setting can realize the function. Rational adjustment of ergonomics, top manufacturing operation logic, improved user experience
 User research
User overall analysis, user usage habits, usage scenario analysis
 Production processes
Formulate specific production steps, material selection, process selection, processing methods and cost control
New Product Development
S series:
Portable bending case, uniquely designed case shell, there are four plastic corners to protect the four corners, the overall structure consists of upper and lower bending cover plates, front and rear panels, and two unique profiles on the inner side, which will greatly reduce the surface screws, width The height can be customized, the interior space is larger, and the leather handle design can also be provided for better comfort when carrying!
Contact us
 We can answer questions about design/product availability via email
provide product recommendations, and guide you in finding the perfect enclosure.